Human fertility
Fertility is the capability of producing offspring through normal sexual activity.  However, the term goes deeper than this by taking into account several other factors.  That health of the entire body along with the reproductive system is considered one determining the degree of fertility.  Various diseases, immune system dysfunctions, or even common health issues may affect fertility.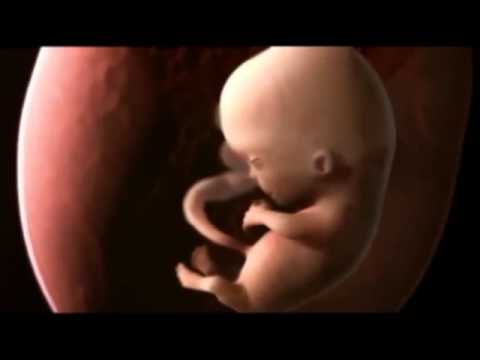 Although the general definition of fertility of the covers both genders, an in depth look portrays various different technicalities for men and women separately.  The following sections discuss  fertility of couples  in a general sense along with scratching of scientific analysis.
Female Fertility
A girl become reproductively active after puberty (as does a boy). A girl discharge blood through her vagina. The start of this is called the menstrual cycle or in common terms known as period. The menstrual cycle will be ongoing until post menopause.
Menstruation starts with the breakdown of uterus tissue ( which the reason for bleeding). The stage lasts about 5 days. The follicle phase starts just after menstruation and ends with the release of ovum; lasting about 7 days ( day 6 to 12). Hormonal activities ( FSH and LH) will bring about production of a single ovum. This ovum is released into the oviduct ( this process is called ovulation ) and now can be fertilized. The Corpus luteum phase follows next, lasting about 12 to 14 days ( day 16 to 28 ). A hormone called progesterone is produced which maintains thickness of uterus, so that if the egg is fertilized the fetus can be implanted. If no fertilization takes place within this time progesterone secretion ceases and the uterus lining disintegrates and sloughs of with blood. This makes the beginning of the next menstrual cycle.
The women is most fertile at the ovulation stage of the menstrual cycle. Having sexual intercourse with an able male partner is highly like to render her pregnant. Woman looking to conceive should keep a track of her menstrual cycle and have sexual intercourse with her partner when she ovulates. Conversely a woman is least fertile at the start of her period when her menstrual flow is high.
Menstrual cycle in woman varies from 23 to 35 days. ( 28 being considered as an average). A woman can record intervals between her menstrual cycles and estimate the time of ovulation. However physical as well as mental issues such as diseases and stress may cause variations in the cycle. Fertility calculators can help a woman to keep track at regular cycles. Women may take online quizzes to know about their fertility. When the cycle becomes irregular and it is difficult to pinpoint the ovulation stage, it is advisable to seek a doctor's aid. The Clear blue monitor is a very advanced, non-invasive and helpful device to help a women to keep track of her fertility. It detects oestrogen and LH concentration; gives comprehensive and personal information to help map out a fertility calendar; counts days and indicates which days to test; and gives a measure of fertility ( low, high and peak fertility days). This is a popular at home fertility test kit. By having track of the menstrual cycle, couple can choose the best time to have a baby.
Fertility declines with age. So if a couple wants a baby, they should take one before the woman reaches 40. Most woman reaches menopause ( cannot conceive ) around 50 but some may prematurely get it at 40.
A woman looking to conceive can increase her fertility. Simple natural things such as diet, things of sex, even lubricants may her conceive faster. A balanced diet should be ensured. Unhealthy food intake ( whether too much or too little ) has been recognized as a contributory faster to infertility over the years. There are some fertility boosting foods to take into account. Research  found that high tram fats, animal proteins and carbohydrates among other dietary factors are more likely to induce ovulatory disorders. Women should switch to plant proteins, intake adequate quantity of water and consume vitamin B, E and C containing foods. Minerals to be included in their diet comprised of zinc, iron, calcium, etc. Foods such as ice cream, wild salmon, beans, pumpkin seeds, whole grain bread etc, may women conceive.
Women can take vitamin and iron supplements. Adequate amount of iron can reduce risks of infertility. Fertility drugs remain the primary treatment for women with ovulation disorders. Some are taken orally and some are injected. In general such medication work by triggering or regulating ovulation by causing the release of hormone. Most of these drugs cannot be purchased over the counter.
A variety of over  the counter fertility drugs are available for woman. These pills may help them conceive faster. The best sold ones are those made of natural herb and supplements namely :  Ovulex, Vitex, Femara, Fertomid, etc.  
What if you want to choose the sex of the baby? There are many ways to increase the likelihood of conceiving a boy or a girl as per your choice. It is said that having sex on the day of ovulation is likely to conceive a boy, as male sperm swims faster but is short lived. Conversely having  lots of sex way earlier and after ovulation is likely to conceive a girl, it is thought that girl sperm lives longer but swims slower. There are various other points to note of such as sex positions, diet, time of the day to have sex and some other things that sound really ridiculous! The book  "How to Choose the Sex of Your Baby" by Shettles covers the points in detail. Unfortunately there is no true medical evidence that any of these actually works.
Miscarriage is a misfortune and stressful thing to happen. However it is in no way factor which decreases woman fertility. According to evidence, a woman's fertility by any means does not decrease. On the contrary some believe that there is an increase in fertility! Although there is no conclusive results, studies are beginning to show that there might be some truth to the tale. A study back in 2003 noted that the subjects conceived with greater success immediately following a miscarriage. Most experts believe this to be due to the increase in progesterone levels in a woman's body during pregnancy. Progesterone is known to aid in the proper implantation of a fetus in a woman's body. With adequate support from progesterone, a woman's body is believed to be more pregnancy-ready. Add to that the fact that many miscarriages are a result of progesterone deficiencies, and you have some pretty promising evidence for increased fertility after a miscarriage. However, everything's still a little inconclusive. A British study from 2004 found that women actually took longer to conceive after a miscarriage. This is most likely due to the fact that it takes about 2-4 weeks for a woman to start ovulating following a miscarriage. The body will need to adjust to the drastic changes brought about by a lost pregnancy, so much so that ovulation will often take a backseat to your hormones getting back to some level of normalcy.
Male Fertility
As we all know, it takes two to tango! So whether a couple ends up having a baby or not is also dependent on the male partner. Sperm production in a boy starts at puberty.
Similarly to woman, men also may suffer from infertility but obviously for different reasons like low sperm count, hormonal problems, etc. Food to boost fertility include brown rice, watermelon, etc. Although men do not reach a stage like that of female menopause, his success of fathering a child decrease with age. This is because research shows that aged sperm declines in volume, mobility and structure. Men are generally most fertile around 18. According to studies men are more fertile in the summer.
There are different sets of fertility drugs for men. These also work by altering hormones. Many of these are to be prescribed by doctors. Some based on natural ingredients are available on the counter and are cheaper. These include Fertibella Conceiveeasy, Volume pills, Maca pills, etc.
Fertility Treatment
Fertility treatment and drugs can be really expensive! The costs of fertility can range from $200 to $38,015. Simple oral medications can cost from $500 to $700 per month without insurance. Sometimes inject able hormones are administered along with oral medicines, which costs about $1,500 to $2,000 per month. The cost for fertility treatments and fertility drugs are a significant concern for many couples struggling with infertility. These numbers are seemingly overwhelming. However there may be ways to spend less. Looking closely at your insurance coverage you can figure out which treatments are both medically appropriate for you and financially feasible. If your insurance is coming up for renewal, consider speaking with your company's HR department to see if there are plan choices that can better cover fertility treatment and evaluation. Currently, 15 states have laws that say insurance carriers must offer plans that include fertility treatment coverage, but unfortunately, your employer isn't obligated to offer them. You might also want to contact your fertility treatment center and ask if it is doing any studies you can participate in. Often, you can get reduced costs for taking part. Many times clinics also have information on financing for patients who need it in order to proceed with treatment.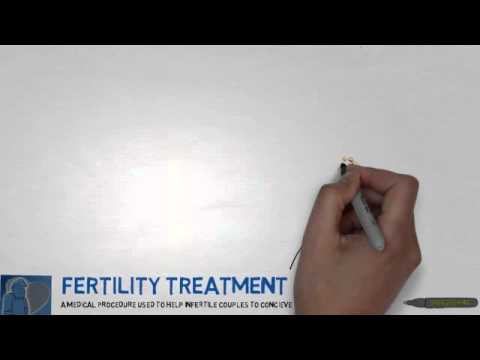 In vitro fertilization or IVF in short is a complex series of procedures used to treat fertility or genetic problems and assist with the conceptions of a child. In this process matured eggs are collected from the female ovaries and fertilized by sperm in the laboratory. The fertilized egg ( embryo ) as eggs are then implanted in the uterus of the women. IVF is the most effective form of assisted reproductive technology. Various issues and details about IVF are these, which you understand by referring to your doctor. IVF route, you'll probably need medications, ultrasounds, blood work, anesthesia and embryology procedures, which could add up to a total of $13,000 to $14,000. This figure can vary, depending on how much medication the patient needs or if special IVF procedures need to be done For instance, the cost is raised if you choose to use donor sperm and/or surrogate mother to carry the fetus. In all cases two cycles of IVF will be more expensive than one. It is advised to study your success rates before you decide to invest in this costly treatment. IVF cost calculator are also available online, where you can get an estimate of the cost for your own and/or unique cases.
Artificial insemination or Intrauterine insemination (IUI) is a technique that can help certain kinds of infertility on both men and woman. In this process, sperm can be directly inserted into a woman's cervix, Fallopian tubes, or uterus. This makes the trip shorter for the sperm and bypass any possible obstructions. It makes pregnancy possible when it was not before. In the United States, the average cost of an IUI cycle using your partner's sperm is about $865.Keep in mind that treatment costs vary depending on how much medicine you need, where you live, and whether your state mandates insurance coverage for infertility. If you use a donor's sperm, be prepared for it to cost a little more.
Related articles