Don't  we all adore babies? A healthy, smiling baby is the happiest sight for parents. For this we must ensure baby health and nutrition in the diet..
A newborn infant's ideal food for consumption is always breast milk although well processed formula milk may be a substitute. It is advisable to breast feed the infant until he or she has grown into a four month old baby. All nutrition he or she requires is obtainable from breast milk. As baby growth accelerates at this period, he or she may feed regularly. Besides being the ideal method to feed baby at this first stage, it also helps the baby to form intimate bond with his or her mother.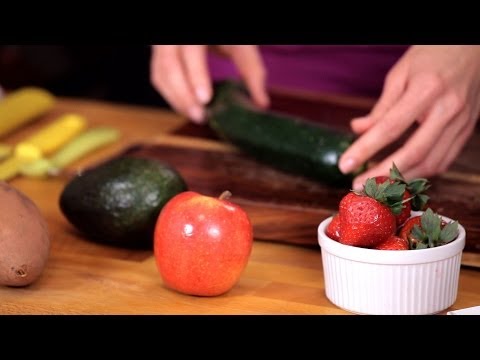 As the baby becomes four month of age he or she can be introduced to  semi-solid foods alongside with his or her continued consumption of milk. The baby should not be given these food neither when he or she is full nor in an empty stomach, but rather before or after his or her uptake of milk. The baby shows signs as to when he or she is likely to start eating solid foods. This is generally in the 4 to 6 months period. At this time he or she will tend to put objects in his or her mouth and will display a new interest towards what his or her parent eats. Cerelac by Nestle is a very popular and nutritious baby food for babies at this age. When starting off with solids, the baby should be feed little at a time. The size and texture of the solid food should be small and smooth respectively, so that the baby has no problem to chew and swallow. Food that are clear choking hazard must be avoided such as whole grape, pop corn, etc. If the baby emanate allergic reaction to certain foods,  those food should be avoided at least until a late age. The baby may take time getting habituated to the new taste of solid meals.
The baby can be presented with a wide range of  flavours in his or her food once the baby  gets accustomed to solid baby food. A variety of fruits and vegetable can be incorporated in his or her diet in pureed form. The recipe for making purees is a quite simple one . A chosen fruit or vegetable cut and boiled. Then it is grinded in a blender and  water is added. It is also preferable to add formula milk as the liquid to give a nutritional boost and retain a familiar taste. The puree is then frozen and stored in covered ice trays as cubes. This is to be used within one month of freezing. The cubes can be later be kept in plastic bags. Whenever it is required, the necessary number of cubes, according to the amount the baby eats, is removed and heated to defrost and made ready to eat for the baby. Puree can be made using a diverse choice of fruits and vegetables. For example puree can be made from zucchinis< butternut squash, carrots, banana, mango, broccoli, avocado, blueberry, sweet potato, peas, pumpkin,  spinach and more a large number of premade food are available as organic pouches food in the supermarket like the ones made by HiPP.
When the baby is 8 month old it is a good time to include meals like mined grains cereals, yoghurts and tofu. The child can now handle chunkier blends. Sucking  actions tend to be replaced by chewing actions with the development of teeth. Vitamin C containing  food should be ensured in their diet. Some babies who insist to feed by themselves maybe offered appropriate finger foods which include dried food slices, cheese slices, pasta, whole grain crackers, baked peas, etc.
When the baby is 10 month old or more, it is about time for his or her transition to the table. Gear up your child with a high chair where he or she can sit upright and firm, soft tipped spoons with good grip and unbreakable plastic bowls or plates. Don't forget to dress him or her with large baby bibs to reduce the mess! The new foods to be introduced in his or her diet includes appropriate table foods like dry cereals, protein content  (lean meat, chicken stew, etc.), peanut butter, cow's milk, etc.
Unlike adults the babies should heartily eat up all fats and oils as they enjoy, even if he or she gets plump. No (not even slight) restriction is to be imposed until the baby crosses an age of 2 years.
Baby Care
A baby's mental health is as important as his or her physical health. Besides having good physiques, the baby should be joyous and playful.
At the toddler ( 11 month or older) stage a parent should allocate some time for the babies. However parents too busy with work can send their toddler to daycare centers. The average cost of day care in the United States is about $11,666 per year. The lower the age of the baby, the higher the cost. This is because babies at lower ages need more hands on care.
The first few weeks of the infant's birth are tough, but all you need to get through it is patience. Make sure the  baby sleeps  well, even if that ruins your own sleep! If you are deprived of sleep, take a snooze during the baby's slumber. Hymn to him or her, rock her in your lap or cradle, and soothe her to sleep. Make sure the baby does not go hungry with round-the-clock  feedings. A hungry baby is even tougher to deal with! With cooperation from both mom and dad, this period can be brought to an end with relative ease.
When the baby is 12 months old, he can be introduced to games such as "string along", "let's look at stuff", "package play", etc. Offer wrapped gifts to them, and show them how to unwrap it and discover the present for themselves. Rubber toys are ideal gifts for them. Toys that are choking hazards must be kept out of the child's grasp. Colorful picture books  are nice presents for both baby boys and girls alike . Grab a book and sit alongside him or her keenly displaying the content.
Cleanliness and hygiene are other aspects to pay a heed to for the baby's development. Bath time should be made interesting for him or her. For instance present him or her a rubber ducky to play with in the tub during his or her bath. Never leave your baby at bath alone. Babies should be treated with different products those are dissimilar to that used by the adults. Baby towels, sponges and clothes quite different so as to suit the tender skin. ToysRus is a good brand for baby products. Johnson's baby is also well known for baby soap and shampoos. Babies are suggested to be dressed in a organic clothes for better comfort. Their apparel should be cute and vibrant with bright colours.
Getting the baby through a growth phase is difficult and challenging. However it is a great and satisfying achievement for parents. Truly babies mean the world to their parents.